Trinnov's diverse team of over 55 passionate people across 6 time zones shares a deep commitment to audio excellence, bringing hundreds of years of audio engineering and musical experience, extending across all departments of the company.
ORIGINS
Before launching Trinnov Audio in 2003, our founding partners began working on fundamental research into high spatial resolution audio in the year 2000, well before today's immersive audio formats were even conceived. This took place after they met at IRCAM in Paris, one of the world's leading public research facilities dedicated to musical creation and acoustics.
Our name stands for 3D Innovation, derived from a combination of "Tri" and "Innovation." With a passionate dedication to advancing sound quality, Trinnov brings more experience in the fundamental research and practical implementation of immersive audio than any other manufacturer.
TRINNOV TODAY
Now represented in 70 countries, with over 10 000 high-performance installations worldwide, Trinnov is uniquely involved in all aspects of audio production.
Trinnov processors are found in the world's most advanced professional music and film studios for production, mixing, and playback; in thousands of commercial cinema screens; and in the finest residential home theater and stereo systems.
We are partnered with many major companies in our field, most notably our global strategic partnership with Harman International to produce their JBL Synthesis immersive audio processor.
Trinnov processors are found in the laboratories, demo rooms and trade show presentations of many of the industry's top manufacturers.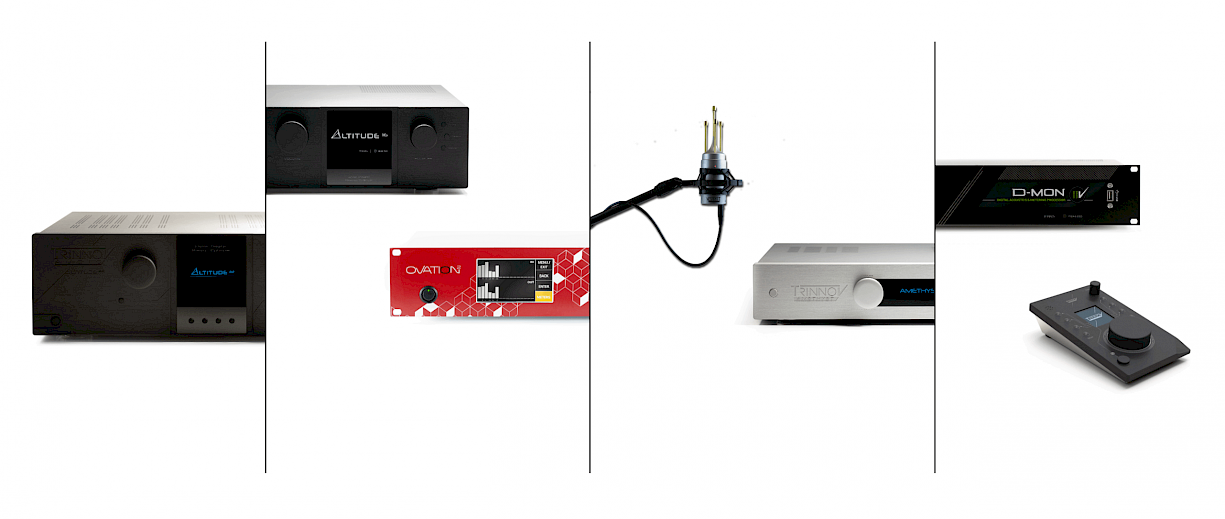 DESIGN PHILOSOPHY
Our vision has always been to maximize control over what we do and to focus on what truly improves audio performance.
This requires that we make as much as we can in-house. We do not merely assemble pieces from 3rd parties into a chassis.
We create our own path through innovation with pioneering technologies. This is how we add value for our customers, this is what truly sets Trinnov apart.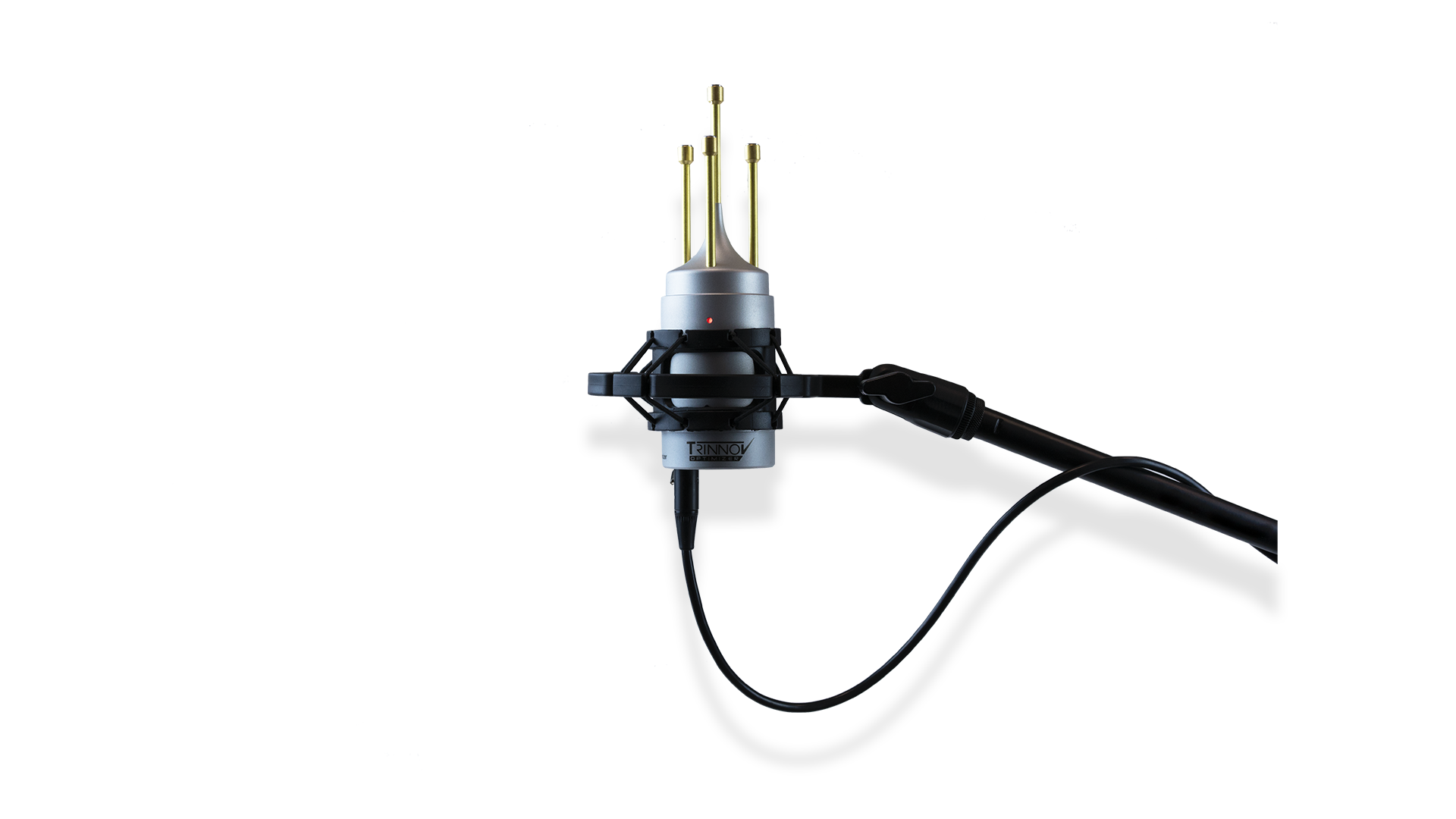 TECHNICAL AUTHORITY
More than just a manufacturer, Trinnov is a technical authority, with 20 years of involvement in research programs and as the author of numerous scientific publications. These ongoing efforts are in close partnership with industry organizations such as the Audio Engineering Society and CEDIA.
Trinnov's five main inventions are protected by over 50 international patents. Among our many technologies is a unique, four-element 3D calibration microphone, which measures and identifies the location of all speakers in the room in three dimensions, and our world-renowned loudspeaker/room Optimizer that is recognized as best-in-class by users and reviewers from the professional, cinema and high-end home audio worlds.
MADE IN FRANCE
Trinnov's unique hardware platform is built around a multi-core Intel processor and our Trinnov OS operating system.
Having much greater onboard computing power enables Trinnov to be first to market with new technologies and virtually eliminates obsolescence by making future upgrades available through software downloads.
Trinnov processors are designed and manufactured in France, with reliability forged through fourteen years of experience serving the most demanding professional audio environments.
WORLD-CLASS SUPPORT
Because world-class products deserve world-class support, we are committed to providing customer support at the same high level as our technology.
Our innovative ability to connect to our products remotely through the network allows our support and sales teams to provide off-site assistance to all Trinnov customers, including for setup, calibration or post-installation help.